Small Business Certification
We can assist in identifying certifications that will benefit your firm most.
You can rely on us to streamline the procurement of goods and services.
Our team can provide one-on-one coaching or small group training on government
contracting topics.
We can help with strategies to leverage your certification within these supplier
diversity programs.
Let us help you in identifying and resolving your pain points
Province Consulting Group, Inc. (PCG) specializes in positioning small and medium-sized businesses in successful entry and growth within the government and commercial contracting arena.  We understand the complex and unique challenges that small and emerging businesses face when trying to navigate the tremendous amounts of paperwork required as well as the maze of bureaucracy.  As a small business contractor ourselves, we get it. Whether a seasoned contractor or new to government contracting, PCG's strategy meets you where you are in the process so that you successfully make the connection between the government sales cycle and profitable results.
900+ Clients Served - Outstanding record of long-standing client relationships.
15+ years serving government agencies, Fortune 100 & 500 companies, and a multitude of certifications/registrations/schedule preparations prepared for small and emerging businesses make us a seasoned partner and expert to support your team.
Seasoned Trainers and Facilitators: 100+ Relevant Training and Education Seminars conducted on Government Contracting Topics.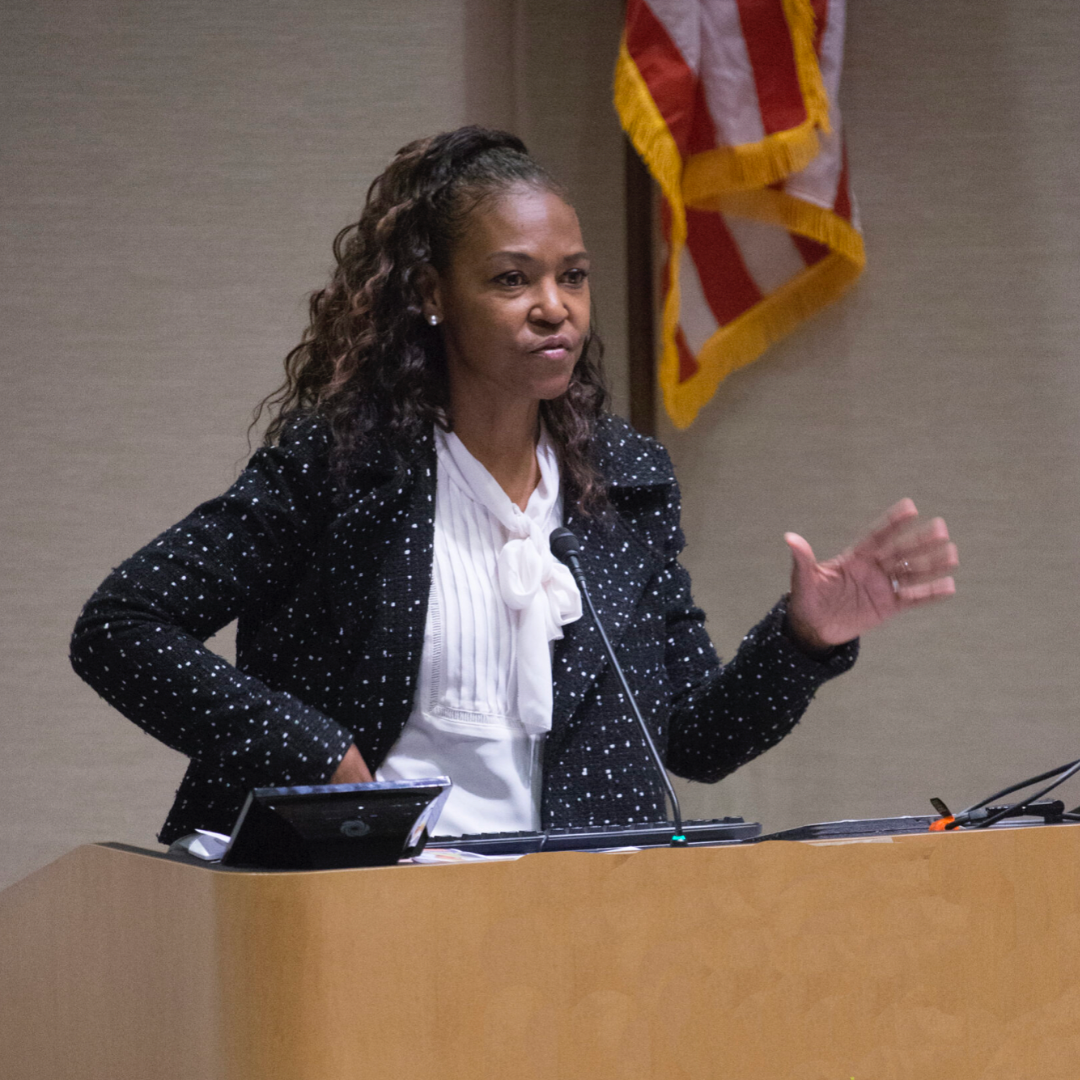 Christina Jones is a practiced business consultant and facilitator with over 20 years of experience in developing process improvement, training programs, corporate compliance, policy administration, and 13+ years specifically in government procurement.  She is passionate about educating business owners, from novice to experienced, on how to increase revenue through government contracting.  Ms. Jones is an often requested speaker, trainer and thought leader within the contracting community.  She holds Bachelor of Science in Business Administration from Cal State Los Angeles and an MBA from Pepperdine University.